Features
One platform for all communication needs. Discover the configuration options:
Speed up and secure conversations
Created for companies with high security standards, the platform complies with the regulations for companies with ultra-sensitive information. A secure workspace with user name restriction and administrative transparency.
Use your own corporate chat application and don't depend on public tools. Take control of your business communications.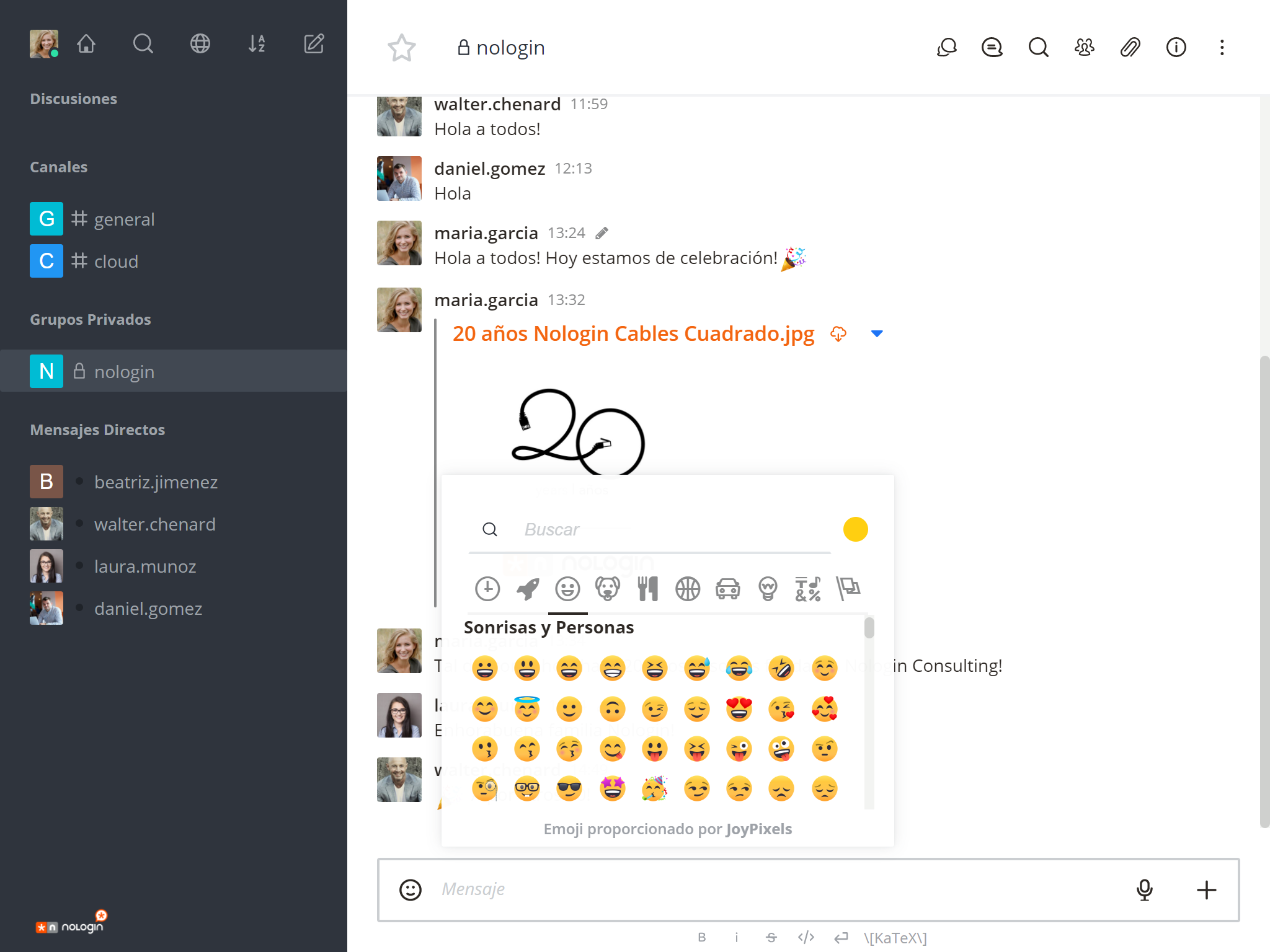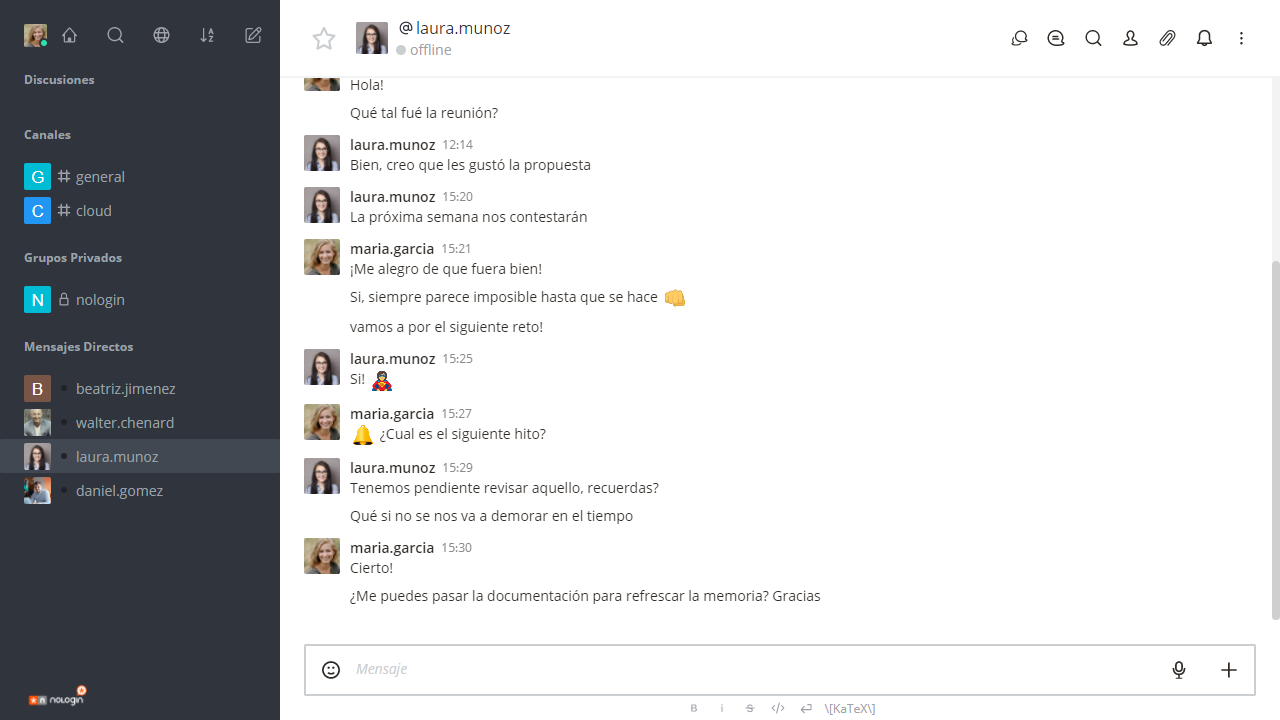 Full customization
Custom platform with your brand colours and logos.
Customisable functional features according to business needs, as well as roles per user to restrict the use of certain functions.
Communication alternative for public and private administrations
The facilities in which the platform is housed follow the policies of GDPR, CCPA, and HIPAA.
multiple platform management tools. The platform allows the creation of public and private channels, as well as the sharing of files between all members of the channel and the restriction of user permissions according to roles.